The members of the Wisconsin Masonic family come together and presented thier love for a masonic brother in the form of a Big Rig Trailer in his honor.
Tom Tourville was a masons mason, he spent many years,months, dys and hours living Masonery and helping its many bodies.
The Big Rigs of the Shrine presented a copy of the Tom Tourville Big Rig to the Grand Master of Wisconsin and it will be placed for all to see in the Grand Lodge.
Watch for the Tom Tourville Trailer on the Hwy in your area!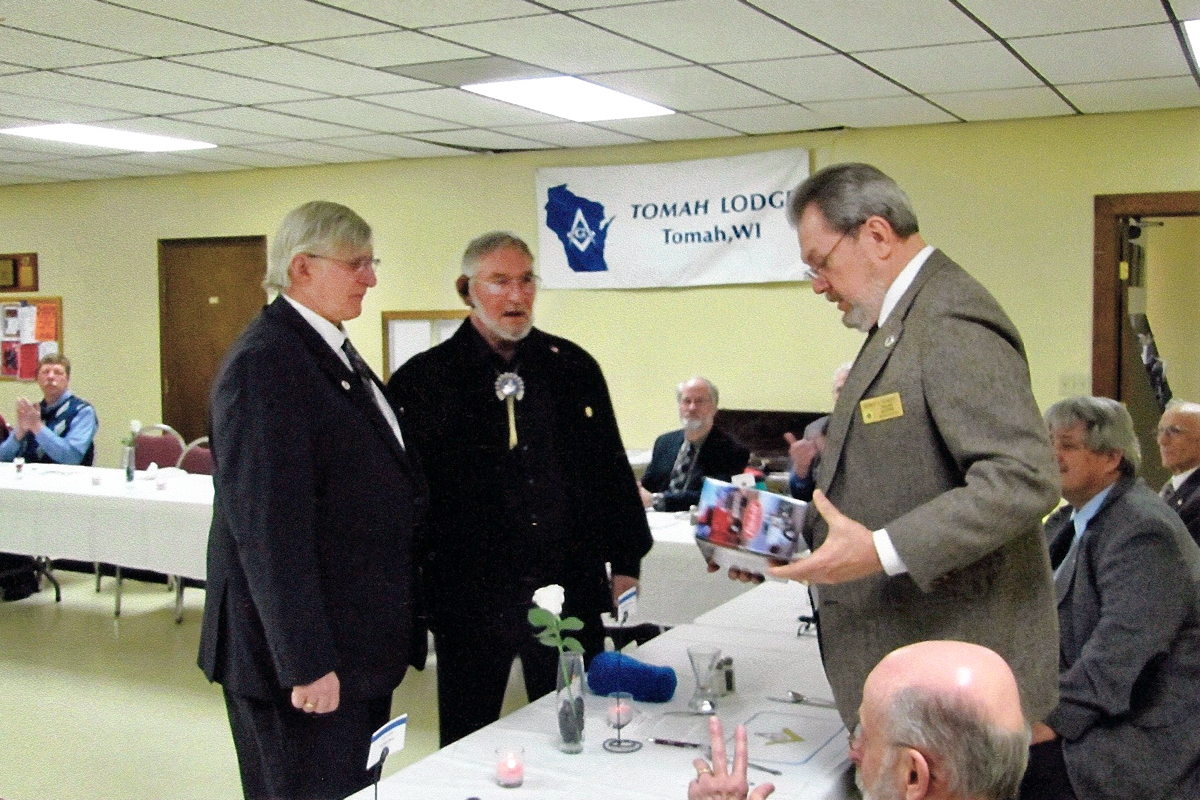 Categories: None